Sunday started bright and early – although that was by accident! I'm still not used to the time difference. We met up with a friend of mine from work who had moved home to Hong Kong, and went on our way!
First stop was the Avenue of Stars, Hong Kong's Walk of Fame. The giant statue of Jackie Chan was so popular, we couldn't get near to take a photo! Oh well, I'm not much of a martial arts fan anyway. There were several other statues and models, and spectacular views over to Central on Hong Kong Island.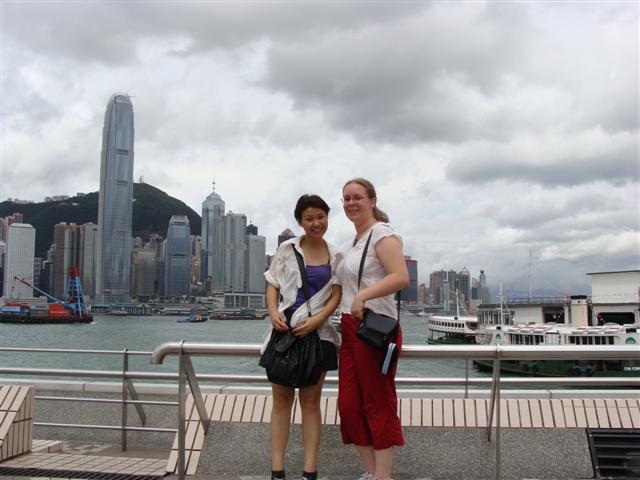 We then caught the Star Ferry over to Central, and caught a bus down to Stanley Bay on the south side of the Island. Unfortunately while we were there, the rain started! So we didn't have a look at the market, but having got lost the night before, we had already seen one!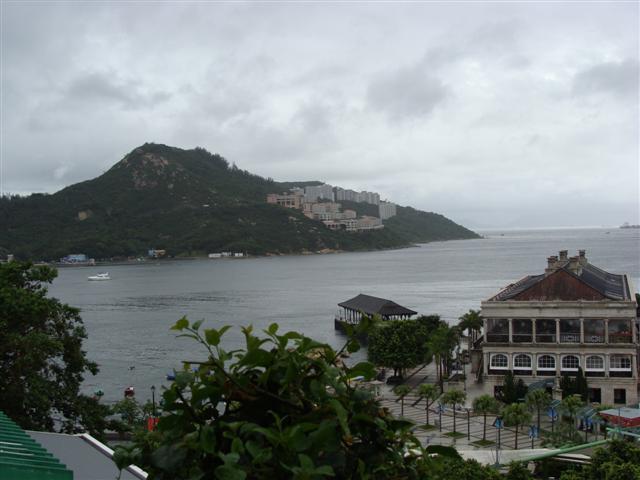 We had lunch at a Yum Cha Restaurant at Stanley, then hopped back on the bus to Central. Then it was time to ride the Mid-Levels escalator! 20 minutes on a travelator/escalator from Central up to the Mid-Levels, looking at the streets below and the buildings along side. Krystal and Patrick thought I was nuts wanting to go up, but I'm pleased we did!
Finally it was time to taxi up to Victoria Peak for the rest of the afternoon. The view from the top is amazing! I think we almost managed 360 degree views over all of Hong Kong. It's funny how the building just seems to stop at the foot of the mountains – the buildings are so tall and there's so many, and then there is none! There doesn't seem to be suburbs crawling the hillsides like Auckland.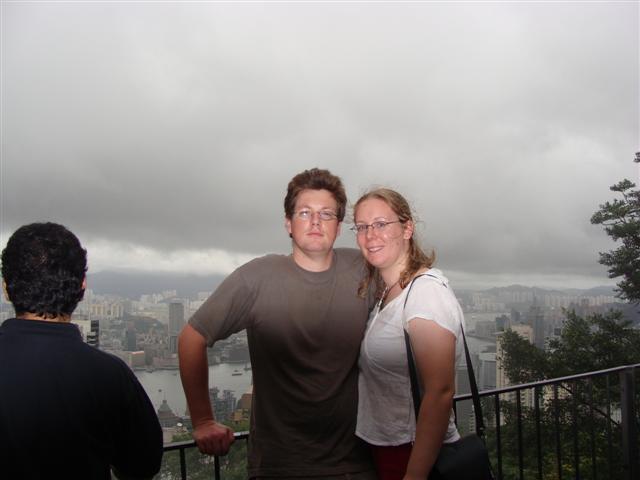 For the record: It was hot, humid and windy. You are NOT to laugh at my hair!
Then the humidity turned into a full blown rain storm! It BUCKETED down! We hid inside a bookstore for a while, and finally braved the weather to reach the tram station. The Victoria Peak Tram was possibly the steepest ride I've ever been on! It was actually hard to stand up in places.
Sadly, the day had to end, as Krystal had work in the morning, and we had things to sort out before our flight. All in all, a great day.